Insurance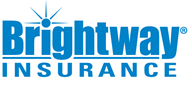 Riverside
2104 Park St., Jacksonville, Fl 32204


Brightway, Riverside is not your typical independent insurance agency. We're a Brightway agency which means we offer you expert advice and more choice in insurance companies than any other independent agent. And, we have deep relationships with the insurance companies we represent. We'll ask about you, your family and your needs. Then, we'll combine our insurance company expertise to build a customized policy for you that provides the coverages you need at a price you want.
Give us a call to put our team of experts to work for you.

Daniel Miller, Agency Owner
904-854-4555
daniel.miller@brightway.com

Brightway Insurance Website



Lawn Care



After years of experience in the lawn & pest industry, Michael decided that homeowners deserve to have beautiful, healthy lawns and pest-free homes, through open communication with their lawn care and pest control provider.
At Root Solutions, we personally inspect each property to determine its unique needs. We then develop a program for that customer, that meets those needs. We get to the Root of the problem and provide real Solutions for our clients. We are our customers' friend in the Lawn and Pest Control industry.

Services Offered:
Lawn Treatment
Horticultural Treatment
General Household Pest Control
WDO Inspections
Termite Prevention and Control


Root Solutions Termite, Lawn & Pest
(904) 716-5213
Admin@RootSolutionsLawnTreatment.com
http://www.rootsolutionslawntreatment.com/


Mortgage Lenders






Brandon Sheasley
Managing Partner
Phone: (904) 422-6466
Brandon@FloridaFinancialmtg.com
13400 Sutton Park Dr S Suite 1502
Jacksonville, FL 32224
Title Company




Home ownership is the American dream! Dominion Title Corporation a title company in Jacksonville, Florida that is committed to making that dream become a reality. We are determined to provide our customers with professional service in a courteous and friendly atmosphere for a seamless closing experience. Our dedicated and experienced staff has provided the highest level of service to consumers, real estate agents, investors, mortgage lenders and builders since the company's creation in 2005.

6620 Southpoint Dr., Suite 510
Jacksonville, Florida 32216
904-332-6494
Mike@DominionTitleCorporation.com
Click Here For More Information!